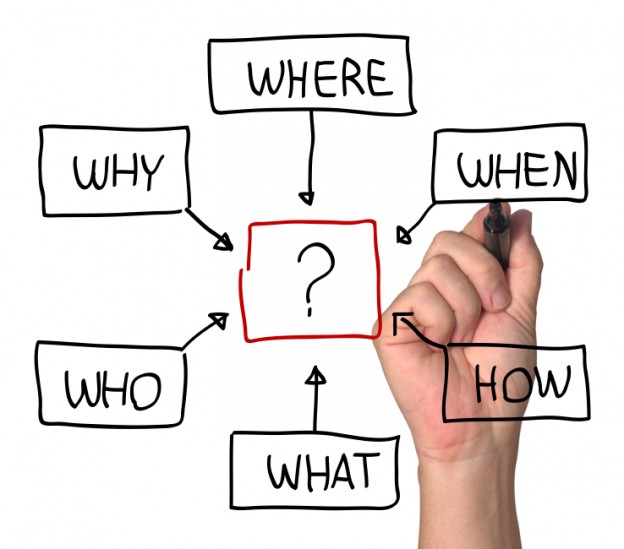 February 26, 2014 4:01 pm
Leave your thoughts
The cornerstone of any successful consultancy lies in its ability to deliver value to its clients. The very nature of consulting work means that in almost all cases, the work will be carried out as part of a project. I believe that a key differentiator for successful consultancies lies in the quality of their project management.  A well-run project can mean the difference between success and failure, profit and loss.
It has been said that to be a successful project manager, you need to know three things:
Where you want to get to
Where you are
How to get there
The first of these is the most obvious and should need little explanation (but strangely I have witnessed a number of projects where this clearly was not the case). The second is usually the hardest to answer, and the third relies on the skill and experience of the Project Manager (which is why they get the big bucks).
So, why is it so hard to know where the project is? It comes down to three reasons:
Firstly, is the management in full command of the facts? In other words, do they know everything they need to know? It is very easy to manage a project nearly to completion, only to find out a large piece of functionality has been missed, scenarios were not planned for, or assumptions are not valid. Once again, the experience of the Project Manager will be essential in correctly scoping the work, but having all data relating to the project in one easily accessible place will improve the flow of information and minimize this risk.
Secondly, are decisions being made using the correct data? If the methods for collecting data are not timely and complete, then the data that is being used to make decisions is inaccurate, inevitably leading to incorrect decisions. This issue becomes exponentially harder the larger the project gets. Consequently, daily breakfast meetings become the staple of many projects during critical phases. Today, the use of social media type applications within the enterprise to improve the process of capturing data, or systems that can update status while the team member is booking time, are becoming more common. By making the collection of data easier, the likelihood of accurate and timely data increases.
Finally, do you have confidence what you are being told? I once worked with a Project Manager who stated, "If anyone tells me they are '90% done, I simply don't believe them."It is human nature to be optimistic and tell people what they want to hear, but inexact statements relating to the work remaining, even if made with the best intentions, kill project deadlines. Once again, there is no substitute for experience when it come to interpreting this data; however, the quality of the data can be improved based upon on the quality of the questions asked. For example, there is a huge difference between: "Are you almost done with that report?" and, "How many more hours of effort are required to complete that report and will it be finished by Friday?"
Asking the right questions, capturing the answers and using that data effectively will give a huge boost to project visibility.
Once we know where we are with a project, communication of status to the project stakeholders is critical. Measurement of everything is important, but the communication of the results is critically important. I once worked on a project run by IBM (a company for whom I have a huge respect), whose Project Manager would spend many days of effort each month (and the focus of the entire project office) producing charts for the steering committee that no one understood. Even the Project Sponsor stated, "If means something to you, then you can keep doing it, but your reports mean nothing to me." Simple, easily understood, and actionable KPIs are the best way of communicating project status to a wide audience.
As stated, good project management is central to the success of a consulting organization. There is no substitute for skilled, experienced Project Managers; however, we have recommendations that will improve the chances of success:
Make the collection of project data frictionless. Be it time entry or estimates to complete, the easier this process is made, the more likely it is to get done in an accurate and timely way. Collecting data regularly introduces a cadence to the project that will reinforce this process.
Ensure that there is one version of project progress data, and that is available to all decision makers. People who use the same data are more likely to make the same decisions.
Know what you don't know. This ultimately will depend on the experience of the project manager. No technology solution can completely compensate for the skills and experience of an individual, but while a shared repository is essential, the use of a project collaboration tool will greatly improve its usefulness.
Use metrics and KPIs but don't become a slave to producing them. Key metrics should be relevant, actionable and easily understood.
Categorised in: Business Strategy, IT systems, Project Management
This post was written by admin
Try iBE.net for free - run your business from the Cloud