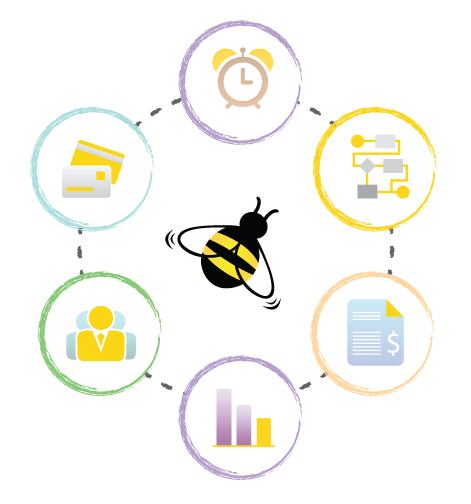 February 21, 2014 3:16 pm
Leave your thoughts
Sometimes, we're misunderstood here at iBE.net. Since we have different modules, like project management, time management, expense management, etc., it's easy to take a quick look and compare us to many of the singular point solutions on the market today. And, while our system does have many different features, the real beauty lies in the integration and centralization of your data.
If you're using different systems that don't play nice with each other, you know how frustrating data silos can be. If you have employees who are assigned to a project, who need to enter time and expenses to that project, and who ultimately need to send an invoice, you can easily find yourself forcing data between 3 or 4 different systems. Ouch. With iBE.net, all activities from your first customer contact through to billing and reporting are run on one common database, so all of your data is intelligently interconnected. It's business harmony.
Check out this video below. It shows our system in action, and explains why iBE.net is anything but another point solution.
Categorised in: Feature Article, iBE.net, IT systems
This post was written by admin
Try iBE.net for free - run your business from the Cloud