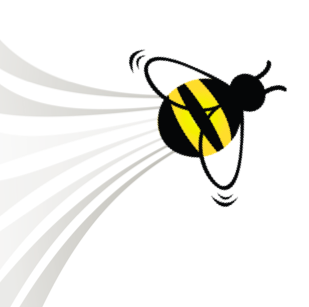 February 13, 2014 11:42 pm
Leave your thoughts
As the chief product architect for iBE.net, I really love hearing back from our users community with real-life issues and suggestions.  We are a SaaS company, which stands for Software as a service.  My vision is for iBE.net to become the easiest End-to-end business software to use.  We can only be successful at this goal with the help of our clients.  The most important resource for improving usability of the iBE.net solution is user feedback. We commit to responding to every suggestion.  So far our track record of incorporating user suggestions into the product has been higher than 90%, so please ask and chances are that you probably will receive.  If you have any requirements, wishes, suggestions or comments please email support@ibe.net and we will work with you to make our solution better than ever before.
Our current focus for our upcoming "Osprey" release is more of a technical and usability release as new features and functions requested by clients are being rolled out on a weekly basis. This allows us to deliver improvements to users faster than the traditional software release strategy.  The most obvious change for Osprey is a new look.  Our new UI has already been rolled out for iOS.  But a new UI for the web-app, more closely following current user interface design trends is also already in development. Additionally, we are rolling out a whole range of performance improvements.  Osprey will bring faster loading times, better document sharing, as well as the full launch of our CRM and Helpdesk modules, currently in Beta Testing with several early adopting clients.
For professional services & IT/Business consultants we have delivered modules for time, expense, billing, project management, customers, employees, absence and attendance. This was packaged with powerful platform-wide features including iPhone apps, workflow, analytics, comments and attachments.  If you don't feel you are using these capabilities to their fullest, please feel free to reach out to discuss how you might be able to capitalize on everything iBE.net has to offer.  Our plans in the coming weeks and months include rounding out the remaining modules for consulting industries with the following features:
Quotations
Contracts (an extension of the project with a stronger commercial bias, which can also be used for sales of items without a project),
Resource Planning (resource tracking by day across all tasks and planning views to balance work-load across resources)
Project Gantt charts
Contract start-up fees or time and usage sensitive discounts) and reporting enhancements (employee time and absence by day in analytics, query builder usability enhancements for self-serve reporting).
Scheduling billing to run as a background job.
The direction of the iBE.net is a collaboration between you and our design team.  Help us make it better.  I look forward to hearing from you.
Categorised in: Uncategorized
This post was written by admin
Try iBE.net for free - run your business from the Cloud