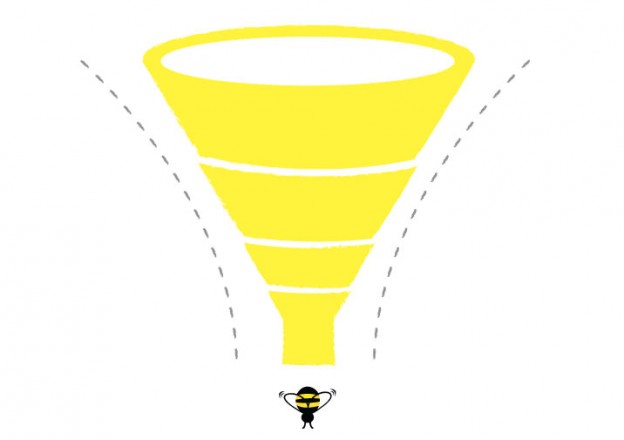 February 13, 2014 10:56 pm
1 Comment
"Top-line" revenue is the lifeblood of any business. In order to have revenue, there must be customers, and for there to be customers, there must be a sales process. Consequently, the management of the sales pipeline is critical to the survival and growth of any business.  The sales process in a consulting business is much like any other business, with the difference being that the product being sold is intangible. There is no product review, demonstration, or trial period with a services business. You are reliant upon other selling methods, such as case studies, trade shows or articles demonstrating thought leadership.
The sales process for an intangible product may be different from a traditional one, but a process needs to exist. A necessary input for the pipeline management process in any consultancy is the visibility of future work.
Consultants, by their nature, are interested in the "shiny object". A new client, different engagement, or the latest RFP always seem to take priority over existing accounts. While understandable, this may not be in the best interest of the business, given that selling to a new customer is an order of magnitude more expensive than to an existing customer3. It is just as valuable for a consultancy to sell a resource to existing client "A" as it is to sell to new client "B". Consequently, any Pipeline Process must take account of extensions and wins at existing clients, not just new business. There may be circumstances where it is important to open up a new market, or where a star resource on an existing account should be moved to the new client.  However, this is a strategic decision and needs to be made with consideration of the harm that the move would do to the existing account, and not just the benefit it would bring to the new engagement.
Customer Relationship Management (CRM) tools are fast becoming widely used within service based organizations. Salesforce.com became hugely successful by giving sales professionals a process to follow, and providing managers visibility of the process. By bringing data together in one place, consistent decisions can be made. The first trick of a valuable CRM is to ensure that it is widely used. Consequently, don't let technology get in the way of process and information. By not over-complicating processes, the system is more likely to be adopted and in turm improve the quality of the information.
Proactively managing prospects, sales activities and existing accounts will allow more accurate forecasting of revenue. At one level, this is not difficult, but as a consulting operation grows it becomes harder to complete successfully. We believe that the Pipeline Management process can be made more efficient with the following recommendations:
Have a process, and ensure that it is understood and adhered to. This sounds very basic but too frequently selling, and consequently the visibility of future work, is haphazard and not process driven. Many times partners or senior managers are the focal point of selling, and while they may try to structure a sales process, once things get busy, the good intentions are gone.
Ensure that existing accounts have at least as much visibility as new business within the process. Any staffing decisions can then be made with full visibility.
A CRM System can be hugely valuable.
Shared, timely, accurate data is vital for optimal decision-making. If different stakeholders are looking at different data, they will make different decisions.
Categorised in: Business Strategy, iBE.net, IT systems
This post was written by admin
Try iBE.net for free - run your business from the Cloud