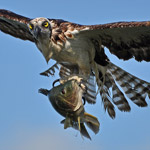 November 25, 2014 7:04 am
Leave your thoughts
We went live with our new release this weekend. Less than ten issues from users so far … but please do not hesitate to contact us at support@ibe.net with any issues, questions or suggestions. We always value your feedback!

app.ibe.net now refers to a new environment upgraded to our "422-Osprey" version. This new release is a much faster and more responsive app with extensive user interface simplification (for example removing the footer so "Log-out" button comes from mousing over your photo in top right corner). Some of our apps such as report builder, project/task, invoice detail, tax, time evaluation and time-off have also been significantly enhanced based on customer requests. We also recently released our Android mobile app for time and time-off to compliment our iPhone app.
If you want to load the old "Griffon" app then click on "Goto Classic" in the top right corner of our new app or go to griffon.ibe.net to load it. This url uses the same user/password/database so you are welcome to use it as a comparison or back-up. Griffon.ibe.net will remain in some form until Dec 31st. 422support.ibenv.net will redirect to app.ibe.net until mid-December or so by which time everyone should have switched over.
Our next task is a new web-site coming soon to www.ibe.net with improved sign-up, help and release notes. We are also looking at performance especially for bottleneck processes and for users outside the US (e.g. in Europe/South Africa) working over client VPNs. In terms of developing our app our next focus will be on rounding out our solution for custom fields, resource planning, quotations & contracts, messages and skills, not to mention gross pay calculation and a number of billing enhancements around automated billing, progress payments, liquidations, retainers and roll-over. Please contact us if you have any suggestions or requirements in any of these areas so we can accommodate your needs.
iBE.net is already one of the most extensive professional services automation tools available covering a broad range of modules including time & billing, expenses, project mgt., HR and CRM with interfaces to popular accounting, and payroll systems. While we are continuously improving our product our focus remains to give companies access to affordable world-class business mgt. tools. We live for your feedback positive and negative so please let us know how you are getting on with the new release and any ways we can help you to get more out of it.
Categorised in: Uncategorized
This post was written by admin
Try iBE.net for free - run your business from the Cloud