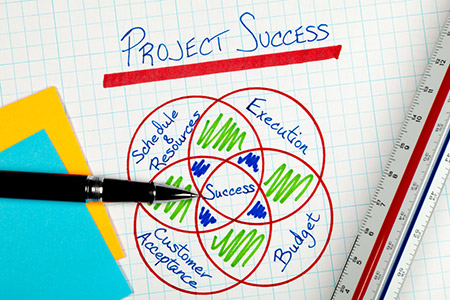 September 7, 2015 7:55 am
Leave your thoughts
In the last few years, the project management landscape has witnessed the cloud being gradually accepted by small and large companies alike. This is mainly because the cloud has greater visibility, and is seen as secure. Although cloud may present a good proposition for companies looking to shift from the traditional on-premises framework, cost sometimes may come in the way. iBE.net, headquartered in New York, in an attempt to help companies move their businesses to the cloud provides cost-effective and end-to-end project management solutions covering multiple industries.

The void is widening between legacy Enterprise Resource Planning (ERP) and cloud ERP as traditional on-premise tools are shifting toward delivery of applications over the Internet. The cost savings resulting from the increased productivity and efficiency that characterize a move to web-based business applications drive the growth for ERP in the cloud. iBE.net helps streamline the costs incurred in a traditional ERP solution through their `Integrated Business Environment' approach. They allow professional service companies to manage their core projects as well as related processes, thus creating an efficient database tool. "Modern cloud-based applications are easy-to-use but are point solutions which ultimately lead to the deployment of numerous applications," says Richard Minney, Founder and CEO, iBE.net.
"The iBE approach, with its single app, provides flexibility and broad out-of-the-box functionality across industries." It enhances core processes like billable time and internal activities, recovering lost revenue, controlling expenses, sick leave, and other absences. The company facilitates updating of employee profiles by staff thus saving time and cost for the HR department. It helps to create dashboards for project and client profitability to get new insights into the business, and share information with the clients' consultants and customers in real-time. iBE.net also delivers end-to-end support for projects like business acquisition to billing, simplified by pre-delivered connections to Quickbooks, SAP, SalesForce and ADP. iBE's approach allows clients to access their data instantaneously, all of this under a blanket of security delivered by Amazon's secure cloud.
A host of organizations have implemented iBE.net's solutions for successful project management across their company. In one instance, a provider of end-to-end solutions for IT investments, faced issues with flexibility, time management, and expenses. Timesheets were being managed on Excel where data was being entered manually, which led to increases in cost and time for the company. Suitability was a question, as tools for automation ill fitted the client's requirements. The client's customers required invoices twice a month so as to sustain their budgeting processes. In the midst of multiple projects and budgets, customer satisfaction was critical which led the client to iBE.net.
iBE.net helped the client shape and customize the tool towards their expectations. Working closely with the client, iBE.net configured the system based on this customer's needs and got their team operational in a short period of time. In addition to the flexibility, the client was able to utilize iBE.net's customer support to increase their overall satisfaction.
The days to come will witness the development of iBE.net's product module. Currently, iBE.net is venturing into the domains of maintenance, asset management and tracking, purchasing, and e-commerce. "We want to build a comprehensive application for our clients with the potentiality to run the whole business, and unquestionably the facets of the business they want to," ends Minney.
Categorised in: Project Management
This post was written by admin
Try iBE.net for free - run your business from the Cloud