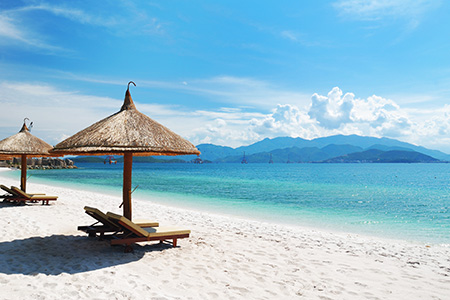 November 2, 2015 8:27 am
Leave your thoughts
No longer restricted to start-ups, lots of companies like Virgin, Netflix, LinkedIn, ZenPayroll and GE offer unlimited vacation. We at iBE.net implemented unlimited vacation just one month ago. But we also provide time and billing solutions for services firms, so we built and sell the tools to keep track of vacation allowances, approvals, accruals and balances, not to mention regulatory requirements in the US like ACA and FMLA.
So what is unlimited vacation? Does it mean "just don't show up for work whenever you feel like it"? Er, not if you want to hold on to your job. Employee responsibilities to communicate time-off plans ahead of time, get approval where necessary, ensure appropriate coverage from within your team and to understand what is reasonable and acceptable or not, are if anything even more important when it comes to having an unlimited vacation policy vs. being restricted to 10, 15, 20 or 25 days per year.
At the same time companies of all sizes recognize that things do crop up at the last minute, and since almost all unlimited vacation policies cover sick leave as well, then some last minute notifications will occur. Just keep it in balance and remember the "golden-child" rule. If you do a stellar job, and you are super-productive and easy to get along with in your team and department, or better-yet you are a rain-maker for your company bringing in strategic solutions, customer or partner relationships, then you can basically get away with anything. But if you are borderline then repeated absences or last minute notifications might become the perfect excuse to let you go.
What about salaried part-timers? If a company has an unlimited vacation policy what happens to vacation allowances for part-time staff? There are some regulated state and federal benefits such as sick leave for part-timers working more than, for example, 32 hours/week in company with >50 employees per Obama's Affordable Care Act, but other than these regulations it is pretty much up to the company concerned to put its vacation policy for part-timer staffers on paper. iBE.net supports both daily and hourly leave strategies:
Daily time-off rules are equivalent to 'x' days per month or per year with options to increase entitlements with years of service, apply different rules to different groups of employees (e.g. by union) and to limit carry overs at vacation year-end.
Hourly time-off rules apply 1 hour of leave per 'y' hours worked or recorded in our time & attendance module (either by clocking in/out and/or via a timesheet). The interesting thing here is you don't have to commit to so many days per month for people on varying schedules. The more they work the more time-off they accrue.
iBE.net also supports unlimited time-off with or without approval for individual time-off requests.

From the company's viewpoint, assuming they don't have a cool tool like iBE.net to keep track of their vacation, unlimited vacation policies remove management overheads and potential headaches keeping track of everyone's leave balances. Plus there is no need to carry days over from year to year or to make financial accruals (liabilities) for untaken vacation. This can translate into thousands of dollars in one-time savings per employee, or millions of dollars for larger companies. Just remember that if you are trying to make the case to your own senior management to instigate an unlimited vacation policy in your own company.

Categorised in: ERP, iBE.net, Marketing, Professional Services, Time Management

This post was written by admin

Try iBE.net for free - run your business from the Cloud