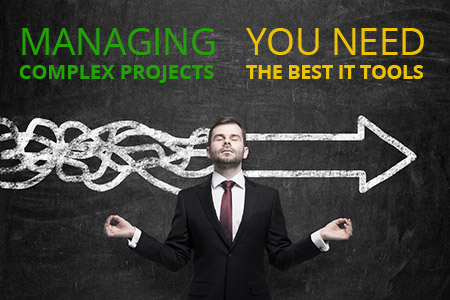 February 19, 2016 9:22 am
Leave your thoughts
Many of the projects that professional services firms tackle are "complex", including changes as they are being implemented. IT and consulting firms and others need to pay special attention to ensuring they have good visibility and integrated project management so as to make best use of resources while ensuring that the desired goals are also met.
"Complex", using typical project management measures, could mean more than 10 members, a timeframe of 6-12 months and cost of more than $1 million. Of course many projects will involve multiple diverse teams, take several years and cost many millions. One challenge is to ensure that the right resources are available at the right time and for that key integrated project management, time, resource management and billing tools can streamline.
If everyone uses the same project and task management tools that will prevent there being tasks in one place, time in another, progress in a third and financial performance in a fourth silo. Integrated business software means the ability to coordinate and share data and business progress.
But even more important is for the project managers to be able to cope with the continuous changes in the project environment. A lot of time can go into breaking parts of complex projects down into smaller projects and components to make it easier for the managers to understand and control. It is much more efficient and effective to use project-management tools that can bring all together and give great planning tools so that managers can change fast as the project itself needs to change.
This means fingertip and on-the-go controls on time and expenses, what resources are needed and how they should be used, milestones and dependencies as well as a host of other project related data. It ensures that different teams and managers have shared and integrated data and information to boost communications and stay on top of changes. It ensures that different resources can be interlinked.
iBE.net brings together the core range of a successful professional services, IT or consulting firm, including accounting, time and expenses, customer relationship management (CRM) and others. If you find your projects are getting complex, turn to the integrated management suite that can be tailored to your business and complex project needs.
Categorised in: iBE.net, Integration, Project Management
This post was written by admin
Try iBE.net for free - run your business from the Cloud