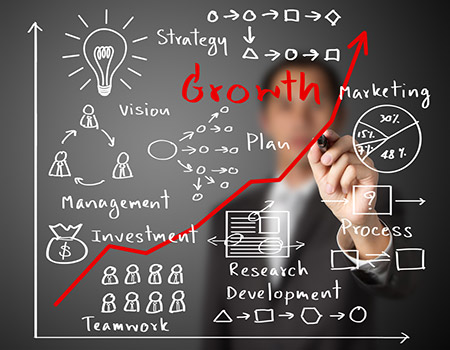 February 3, 2016 6:57 am
Leave your thoughts
Key challenges for professional services firms are ensuring that they keep growing revenues, maximizing profit, and manage projects effectively for clients. Increasingly their software and IT systems are key to this, particularly once a consulting or other professional services firm grows past 25 employees.
The usual approach is to hook together a range of best-of-breed offerings, such as Quickbooks for accounting, time management, contact management, and project management tools. But that means key information is in silos and there are few data bridges. For example, perhaps it is important for the credit department to share sales people's client information and vice versa, ensuring both better credit management and easier contacts with clients?
Similarly home grown or in-house solutions can work well but usually as IT department staff change there are integration issues or the software does not work well for instance with mobile apps so that staff in the field can easily upload or access critical information.
The integrated solution offered by iBE.net means that up-to-date and critical information can be available for all who need to see it. It also means that the right staff can be well used on a project to ensure that the project is managed to be delivered on time and to meet client needs.
A good integrated and scaleable enterprise resource planning (ERP) system cuts the time spent on non-billable administrative tasks, including invoicing, business planning, talent management, time sheets, and others. It integrates front- and back-office systems, which can lead to better revenue forecast and bidding, better visibility of their pipeline and better resource planning and management. If a consultant spends 6-10 hours a week on non- billable administrative tasks that means that a firm is potentially losing at 25% of its productivity, just when they need to be faster and more efficient than their competitors.
Consulting firms find that the space is getting increasingly competitive as they reach and pass the 25-employee level, and they face smaller jobs, more bids and lower margins. To keep and maintain competitive advantage they need increasingly to work with the best integrated solutions, which will help them make the most of the data they are collecting and integrating through the system. A scaleable cloud system especially built for services firms will ensure that a growing business taking on more varied contract types can maintain control and achieve ever more efficient utilization of resources.
iBE.net allows professional and consulting firms to shape their work to client needs and expectations, while cutting time on billing and invoicing. It's been described as "one of the best web apps for end-to-end business management" and offers integrated and top-quality solutions for time management, project management tools, time and expenses and many other functions of a successful growing business.
Categorised in: iBE.net, Marketing, Professional Services, Project Management, Software, Technology News, Technology Trends
This post was written by admin
Try iBE.net for free - run your business from the Cloud